Caspian Energy Group structure combines resources enabling to fulfill complex projects relating to construction of facilities for offshore fields development.
Companies included into Caspian Energy Group, are combined into divisions. Integration of production and service divisions within the Group structure guarantees a prompt reaction to a dynamic and high competitive environment as well as provides clarity and efficiency of activity during realization of projects on creation of technical facilities for offshore fields development.
The strategic goal of Caspian Energy Group is strengthening and increasing of competitiveness of Russian manufacturers of complex marine facilities for continental shelf development and Caspian shelf development first of all.
Quality and HSE policies of Caspian Energy Group are based on the strict compliance with international and national standards, rules and regulations.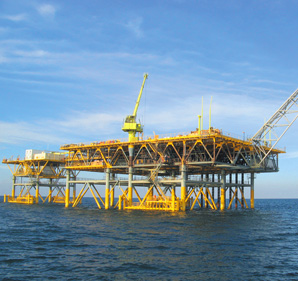 Availability of Project Management division is an important competitive part of Caspian Energy Group. A complex method of project management used by our employees includes:
General management and control for work progress
Procurement and supply of whole set of equipment, logistics services
Design management
Management of fabrication and installation
Management of commissioning and testing.
The informational corporate system of project management works on the basis of the software modules PRIMAVERA and this provides on-line cooperation of all project participants in spite of their location and status.